A Truly Premium Golf Experience
Grande Dunes has been ranked among "America's 100 Greatest Public Courses," and the Roger Rulewich design is better than ever following the conclusion of a renovation project that included new greens and an overhaul of every bunker on the course. Recently voted Myrtle Beach's best golf course, Grande Dunes is one of the area's most creative designs.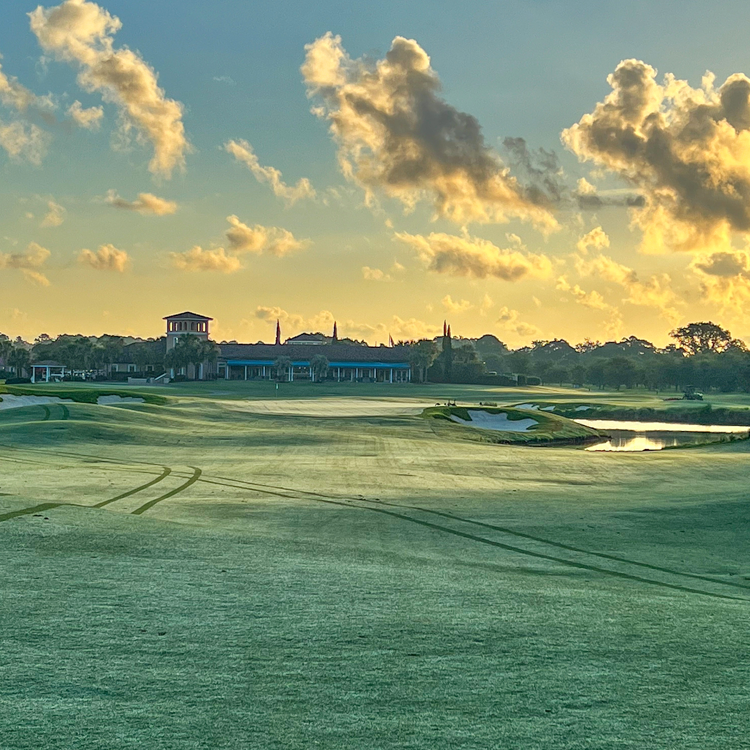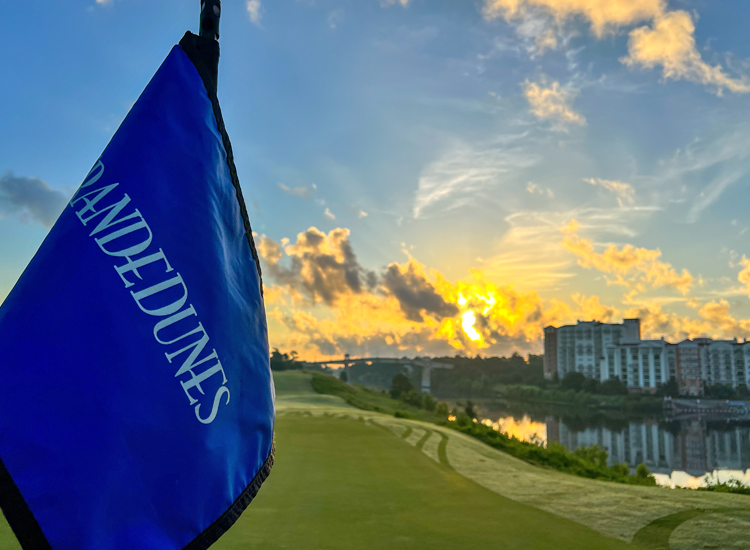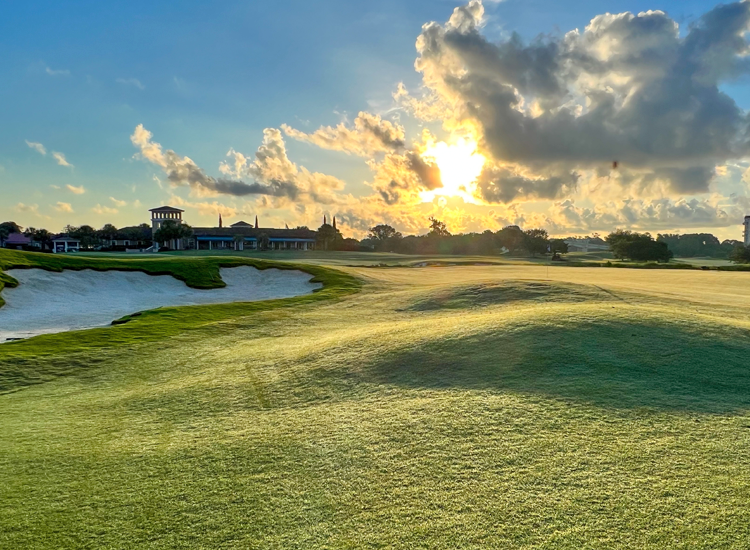 Home to five holes that play along the Intracoastal Waterway, highlighted by the unforgettable par 3, 14th, Grande Dunes showcases some of the most breathtaking views along the Myrtle Beach golf scene. The layout offers players some of the area's widest fairways and largest greens, challenging better players to play to the proper spots, if they want to set up the best chance for birdie, while providing latitude for higher handicappers. From the splendor of the remodeled clubhouse to the waterway views and spectacular new greens, Grande Dunes is one of the premier courses in all of golf-rich South Carolina.
Best rates guaranteed by booking online
Book Grande Dunes or a Golf Course Nearby
Grande Dunes Resort has 20 sister courses from Little River to Pawleys Island. Easily book a tee time for Grande Dunes Resort Club or any of our associated courses below. Get the guaranteed best rates by booking below.
Myrtle Beach Event Venue
Weddings & Events
Terrazza 19 is the exclusive wedding and private event venue in Myrtle Beach. Intracoastal Waterway views, tasteful food and airy atmosphere set the stage for a unforgettable event.
After Round Lounge
Golfer's Favorite 19th Hole
Golfers are raving about the newly renovated clubhouse. Before our after your round grab a drink and food from our lunch or dinner menus. The space is perfect for golf groups of all sizes.
Myrtle Beach Golf News
Follow the latest news from Grande Dunes and across the Myrtle Beach golf community, including written stories, golf tips, videos and podcasts.
On the Tee: 16 Collegiate Teams to Challenge Grande Dunes in New Tournament

Myrtle Beach long ago earned its reputation as golf's most popular travel destination, and now the

Dramatic Drives and Coastal Vibes: Myrtle Beach's Finest Par 4s Revealed

It's standard fare for golf courses tout signature holes, but there are only a handful along the M

Mid-Handicap Marvels: Myrtle Beach's Top 5 Courses for Average Golfers

Golf courses have been ranked in just about every way imaginable over the years, with most lists cat

One Year Later: How Will the 2022 Renovation of Grande Dunes Impact Your Trip?

When a course reopens after a renovation, naturally it receives a lot of attention as people anxious

Local Notables' Favorite Myrtle Beach Golf Courses

While we may not be L.A. or New York, there's no shortage of possibilities for who you might see w

Beyond the Scorecard: 5 Things You Will Love Most About a Myrtle Beach Golf Trip

Let's assume it's a given you will enjoy the golf on your next trip to Myrtle Beach, but there i

72 Holes, 3,200 Golfers, One Goal: Play at Grande Dunes Resort Course

More than 3,200 golfers are descending on Myrtle Beach this week and they all have one goal: to play

Grande Dunes Emerges As One of Myrtle Beach's Best Meeting, Wedding and Event Spaces

Grande Dunes Resort Course has long enjoyed a reputation as one of Myrtle Beach's finest layouts,

One Of Myrtle Beach's Most Popular Courses To Host World Championship Playoff

Grande Dunes Resort Course, long regarded as one of Myrtle Beach's premier layouts, has been tappe

Player's Choice: Myrtle Beach's Top 10 Courses As Ranked By Golfers

Golf's national ratings panels annually have their say in ranking courses and we've even surveye
Book Tee Times Online for Guaranteed Best Rate
Book Now